Solar Powered LED Security Light Motion Detector , LED Outdoor Wall Lights With Motion Sensor
Solar Powered LED Security Light Motion Detector , LED Outdoor Wall Lights With Motion Sensor
Specification:
Model:RZ-GY1-36
Name:Solar Motion Sensor Light
Solar panel:5.0V 2.0W
Lithium battery:3.7V 1500mAh
Material:PC+ABS
Chip brand:FOUNDER
LED watt:36pcs*0.2W
Lumens:300lumens
Angle and distance:120° 5-10M
High light delay:25s
Switch:OFF/ON
lighting mode:-OFF-DIM light-High light
Size:200*110*30MM
Weight:290g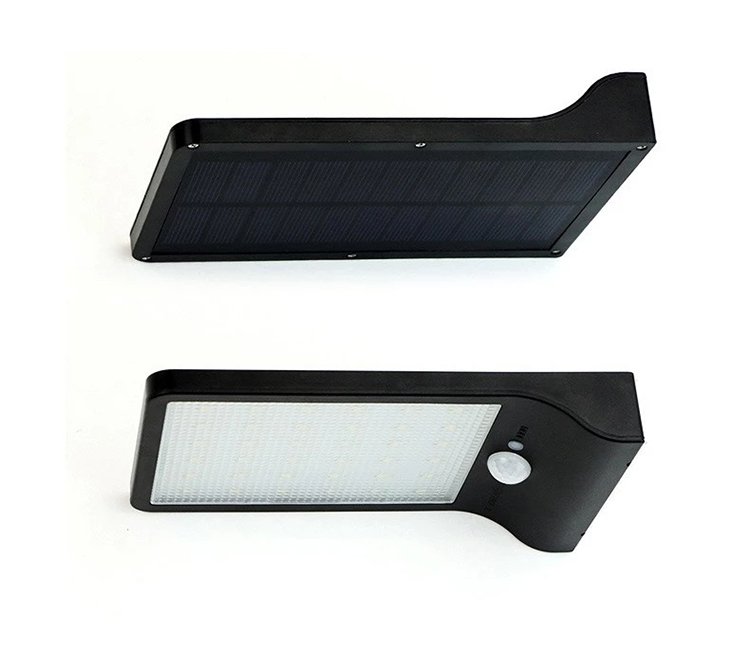 How it works?
1.Charge The solar panel by placing it under direct sunlight at daytime. The electrical energy is stored in the internal battery.More sunlight, charge more power.
2.It will startup the circuit work at night autommatically.
3.Human Body induction function, when people walk through the sensoring area, the light will be much stronger.
4.With The standby mode when people leave the sensoring area for about 5 secs.With the mode that it will turn off the lights automatically when daytime.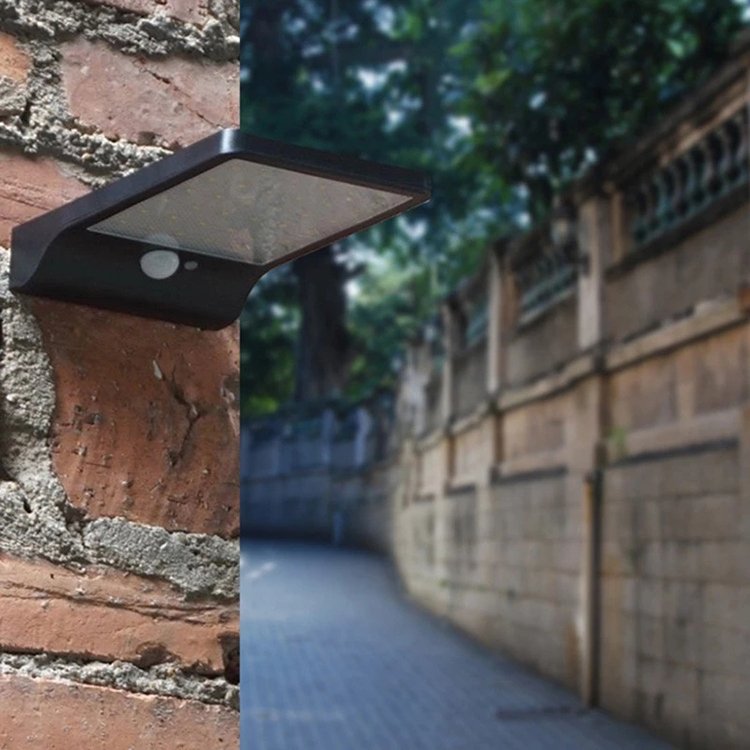 Using tips:
During the day,the solar charge panel included with this Solar LED PIR Light converts sunlight into electricity recharging the batteries. Using this stored energy,the LED lights turn on automatically at night when motion is detected.
The light works with a build-in PIR (Passive Infrared) sensing device which is continuously scanning for heat-source moving in its detection scope. Once a heat-source (such as a human or a car) is detected in that area,the light switches on immediately and automatically to illuminate your pathways,steps,patios,porches or anywhere you select for safety,convenience and security.
These motion sensor solar lights can detect motion up to 5-10 meters in distance. The LED bulb need not to be replaced and will remain cool to the touch at all times,providing safe lighting that will not heat up or get burned.
Related Items