High Lumen Solar LED Motion Sensor Light Motion Detector Outdoor Lights Weather Resistant
High Lumen Solar LED Motion Sensor Light Motion Detector Outdoor Lights Weather Resistant
Specification:
Model:RZ-GY1-46
Name:High Lumen Solar LED Motion Sensor Light Motion Detector Outdoor Lights Weather Resistant
Solar panel:2.0W 5V
Brightness:500-600LM PIR sensing angle:120 degrees.
LED:SMD2835*46PCS
Chip brand:FOUNDER
LED watt:46pcs*0.2W
Battery:Lithium battery 3.7v 4400mAh,output power:3.2v 4w
LED power:4W 3.2V
Lumen:500-600LM
Sensing distance:sensing range 5-8M
Charging time:6 hours under the sun.
Lighting time: 5 hours under always bright mode,10 hours for Micro Bright Mode
Waterproof rate:IP65
Certificate:CE & ROHS
Weight:500g
Size:210*115*85MM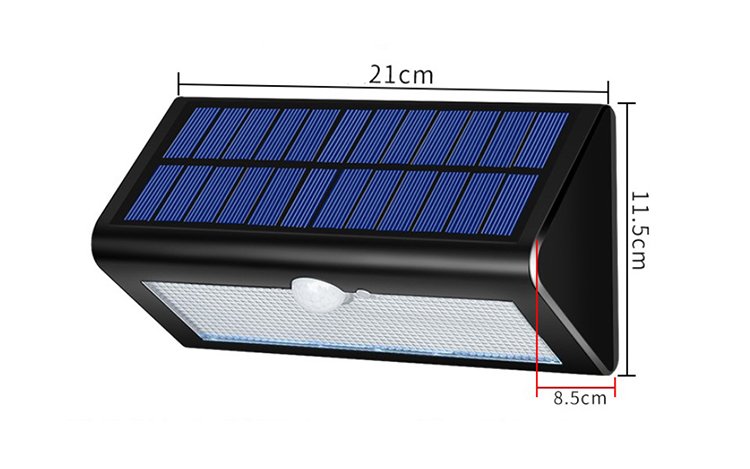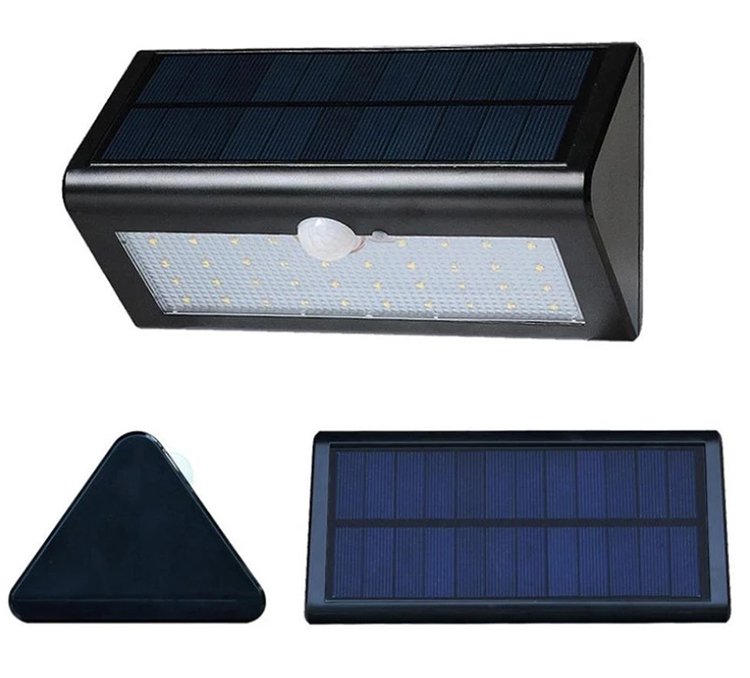 Key features:The features model will change each time u press the button,it will be cycle to beginning.
Work way:
1.Press and hold for three seconds to boot up into the first mode:motion sensors+soft light mode.
Model features:Soft lighting when no one is around,Bright lights come on when motion detected.
2.The second mode:The motion sensing only mode
Model features:No light when there is no motion motion detected,Strong light come on when motion detected.
3.The third mode:Continue light on mode.
Model features:Automatic light up when environment is dark,Automatic sgutdown after 5 hours of light up.
4.Press to enter the off state.
Using tips:
During the day,the solar charge panel included with this Solar LED PIR Light converts sunlight into electricity recharging the batteries. Using this stored energy,the LED lights turn on automatically at night when motion is detected.
The light works with a build-in PIR (Passive Infrared) sensing device which is continuously scanning for heat-source moving in its detection scope. Once a heat-source (such as a human or a car) is detected in that area,the light switches on immediately and automatically to illuminate your pathways,steps,patios,porches or anywhere you select for safety,convenience and security.
These motion sensor solar lights can detect motion up to 5-8 meters in distance. The LED bulb need not to be replaced and will remain cool to the touch at all times,providing safe lighting that will not heat up or get burned.
Related Items