Solar Swimming Pool Light
Solar Swimming Pool Light,Solar Powered Underwater Pool Light
Model:RZ-SPL-01
Name:Solar Swimming Pool Light
Solar panel:8w polycrystalline silicon
LED Quantity:SMD2835*22pcs+14pcs or as per customer`s request.
LED color:White light.
LED lighting mode: Constant light/stong light/weak light
Chip brand:FOUNDER
LED watt:36pcs*0.2W
Lumen:320 LM
Material:ABS+PC.
Battery:3.7v 3600mAh Lithium battery.
Working temperature:0-60℃
Working time:Over 40H after full charges
Waterproof:IP68
Size:308*19mm
Weight:900g
Remote control.
Applications:Underground ,wall-mounted ,swimming pool
Which is revolutionizing pool lighting since it does not require wiring or expensive masonry work during installation, and most importantly, you do not even need to empty your pool saving time and money.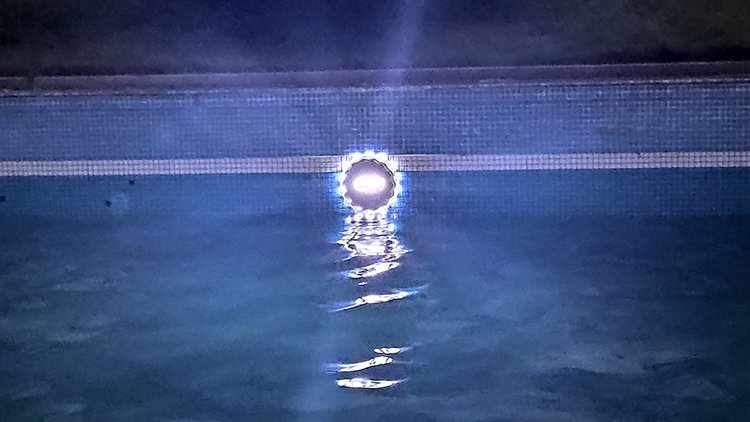 Is watertight and completely autonomous, in fact it only relies on its high-efficiency solar cells, storing the day-to-day energy in a 3600mAh lithium battery.
The amazing deep blue color will make your pool wonderful!
Built with high quality components, our underwater LED pool lamp for pools, as well as ponds or fountains, will delight you and those who want to enjoy a refreshing nightly bath or a nice pool light at a romantic dinner or with friends.
FEATURES
Automatic switch On/Off
Under water solar charger
LED lighting
Adheres under water
Compact design
Finishes edgeless
Related Items