51LED Solar Flame Torch Light,LED Solar Flame Torch LED Burning Light
51LED Solar Flame Torch Light,LED Solar Flame Torch LED Burning Light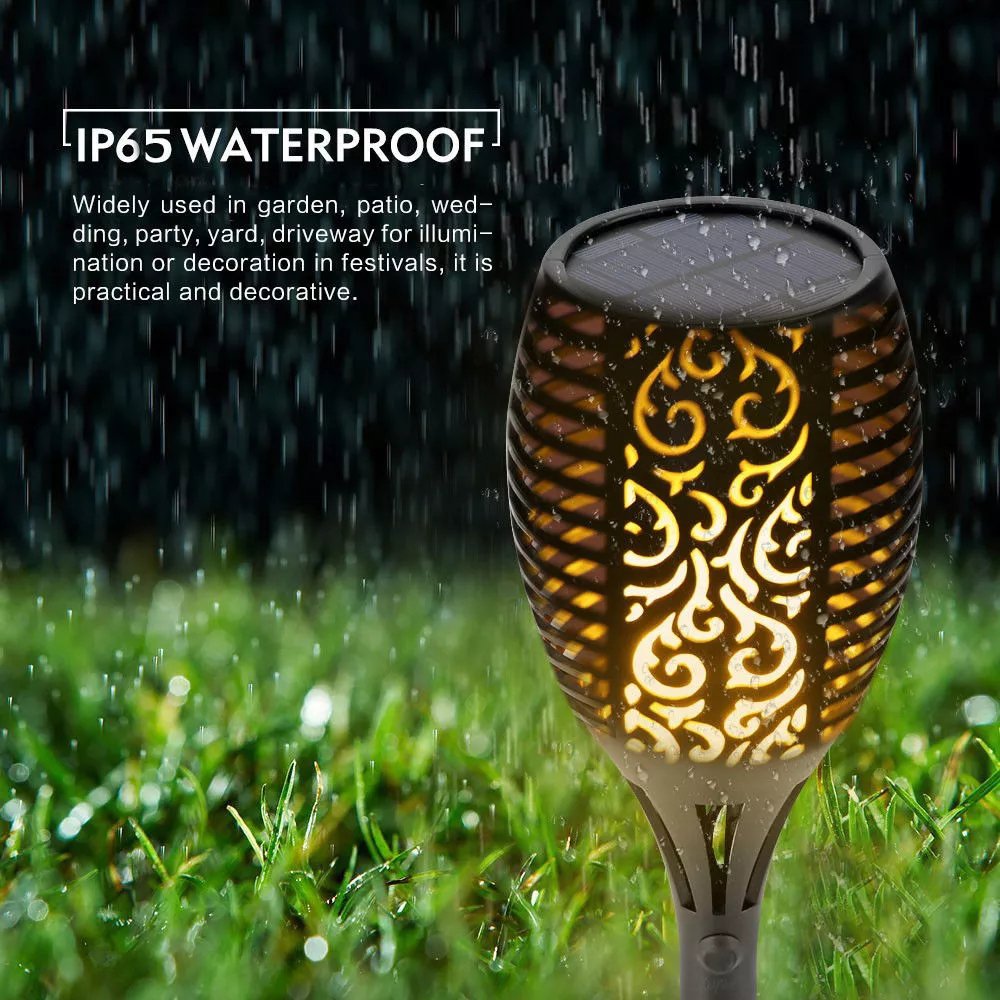 Model:RZ-HJ1-51
Name:solar flame light
Solar panel:0.6w Polycrystalline silicon
LED:SMD2835*51PCS
Battery:Li-ion 18650 battery 3.7V 1200mAh
Chip brand:FOUNDER
LED watts:51pcs*0.2W
Lumen:50LM
Material:ABS
Button:ON/OFF
Longer ground stake,Plastic ground spike.
Size:780*121*121MM
Weight:365g
Charging time:12-15hours
Working time:up to 32hours after full charged
Shining like a jumping flame
MOQ:1000pcs
Package:
1*solar flame lights
1*extend pipe
1*plastic ground spike
1*manual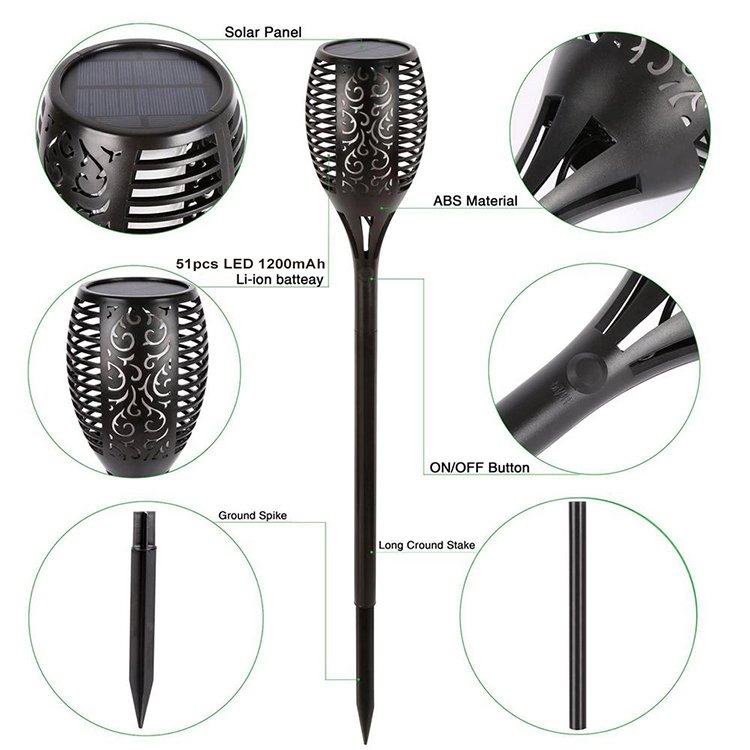 1- This LED solar torch light consists of 51 LED, each LED flickers warm yellow lights, dozens of changes of flame, providing extremely realistic flickering light, enjoy the romantic dancing flame.
2- Auto identify day and night, comes with level IP65 waterproof to resistant rain. Battery Span Life: 500 circles. Solar panel span life: more than 5 years.
3- Top-mounted solar panel with daylight sensor, auto solar power charging, powered by built-in Li-ion rechargeable battery, no wiring required, no electric needed.
4- High-capacity 1200mAh built-in battery, 3.7V. It works up to 10-20 hours in summer and 5-10 hours in winter after fully charged. Working time:up to 32hours after full charged, it has a manual on/off button.
5- Application for areas such as yard, pathways, pool, garden, bench, patio, fence, deck, or outdoor events like party, camping, barbecue, wedding, Christmas, Halloween festival.
6- Eco-friendly solar technology (powered by an integral poly crystalline solar panel).
Related Items